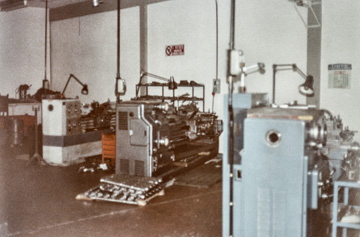 Gielle snc, precision machine shop, was founded by Garzi P. and Lippi P. on 25 March 1980, and then started its business of contract manufacturing of mechanical parts in Lastra a Signa. In the late '80s, the company expanded by increasing the size of its premises and the number of staff.
In 1997, the company opened a branch in Compiobbi, where most of the traditional machines were moved.
In July 1998, the company's branch became the legal and operating headquarters of Gielleduemila sas, which is participated as minority shareholders by two of Gielle snc's long-serving workers as minority shareholders.
In March 2003, Gielle snc moved its operations to the new premises located in Scandicci, the current company headquarters, and on 8 April 2013 it became Gielle srl precision machine shop.
In January 2005, in an effort to optimize transportation and centralize production, Gielleduemila sas moved its operations to Scandicci. On the other hand, Gielleservizi srl, headquartered in via Pio La Torre 13, the unit in charge of the administrative and commercial management of the group, was founded in June 2005.
In April 2010, Gielle srl extended its workshop of approximately 500 sqm and obtained the ISO 9001:2008 certification, with the following business purpose: "production of mechanical parts to order, in particular through the use of metals and polymers, including checking and testing on finished products".
In March 2015, Gielleduemila sas relocated in via Pio La Torre 13 in a factory next to Gielle srl.